Serving others is a brilliant way of building up the church family and quickly making lots of friends.  Our priority areas of service at this time are Tech Team (helping on sound, vision etc – full training and support given), Stewarding (welcoming at services and serving at special events), and Youth and Kids work.  Do get in touch to explore serving in one of these areas, we'd love to hear from you.
Our team on the back desk, do an amazing job, helping our services happen and streaming things online, serving in sound, vision, and easy worship.  No experience necessary! You'll be helped and supported – full training given by our lovely team!
The next generation is our biggest area of investment! Would love to hear from you, if you would like to help either on Sundays or midweek – even just occasionally. People of any age can get involved and join our great team.
In this growing area ministry, we are excited about what God is doing in our lives though worship, learning and living for him. We have a great bunch of young adults. Get in touch! 
We do some fun events for the community and would love it if you could serve in a team even just occasionally with some of the "nuts and bolts" of making them happen, particularly if you're interested in serving up food and friendship!
Welcoming people to church, with a warm smile and helping them find a place is a great way of meeting new faces!  All you have to do is come a bit early for your favourite service! Do you get in touch!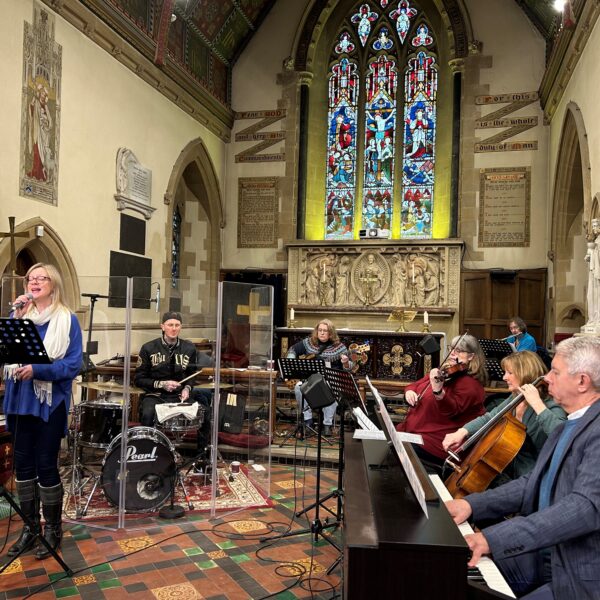 We enjoy a whole range of worship styles at Christ Church. We are always on the lookout for more singers and musicians. If you have experience in any of these areas, we would love to hear from you! Particular areas of need are the 12.00/6.00pm services and the 8.30am!